CROP WARRANTIES
We have different crop covers to suit your needs, do not like what you see? Let us co-create the one that meets you needs.
CROP WARRANTIES
What do you need?
MULTI-PERIL WARRANTY OR IZANU HYBRID MULTI-PERIL INDEMNITY INDEX (HMII) COVER
The Multi-peril warranty is an index multi-layer protection cover provided to farmers against production losses occurring during crop germination, flowering, and maturity phases by utilising historical data, trigger points are set. This Hybrid Multi-Peril Warranty also called the Izanu blended Insurance Policy. It is a wholesome product, as it covers farmers from perils that can be tracked by index and indemnity categories.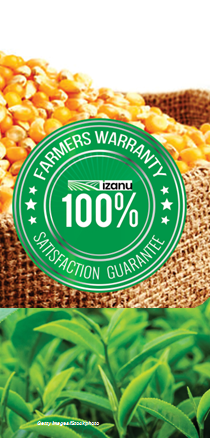 The form has been submitted successfully!
There has been some error while submitting the form. Please verify all form fields again.